Following on from showcasing our partnership in Madrid last year, Konica Minolta's Workplace Hub will once again be part of Hewlett Packard Enterprise (HPE)'s leading partner event, Discover, this time in Las Vegas.
From 19-21 June, over 10,000 IT professionals will have the opportunity to get under the hood of Workplace Hub, as well as hear more about the great relationship we have with HPE and their ProLiant servers.
The Hub and Edge products will be displayed and available for demos within the HPE OEM Solutions Hub (available at DEMO707 for those building their agenda), so make sure you come and talk to the team to hear about how we can help simplify IT.
Christian Mastrodonato and Joanna Soroka will once again have key speaking sessions, covering all things healthcare, IoT, and what the future of work looks like.
About the speakers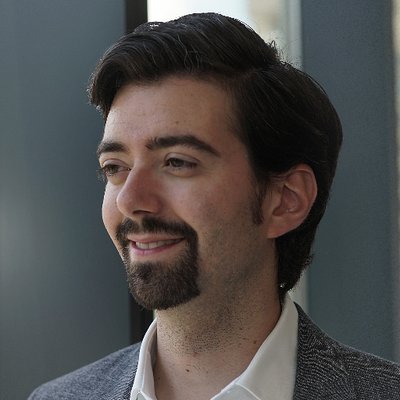 Christian Mastrodonato is the Chief Technologist for Workplace Hub, coordinating the overall technical architecture strategy, solution design and development processes.
During his career he has led different strategic, engineering and research programmes applying Data Science, Artificial Intelligence and IoT technologies in different industrial sectors, such as Aerospace, Construction, Energy, Healthcare and Smart Cities. Christian also holds both a M.Sc. & Ph.D. in Physics (Statistical Physics & Quantum Mechanics).

A great addition to the HPE Discover agenda, he will be covering how Konica Minolta is embracing technological trends with HPE solutions – and how Workplace Hub is evolving with them.
Joanna Soroka is the Team Manager for Digital Healthcare, and has over 7 years professional experience in biomedical research.
Prior to Konica Minolta, she worked as a Marie Curie Postdoctoral Fellow at Cancer Research UK focusing on molecular mechanisms of DNA repair pathways associated with cancer, as well as obtained an MSc in Biology from the Jagiellonian University and PhD in Biochemistry from Technische Universität München.
Joanna will be demonstrating the breadth of Konica Minolta's digital and vertical expertise in terms of healthcare and medicine.
Agenda
If you already have a ticket, make sure you add the following sessions to your agenda:
TUESDAY 19 JUNE | 4.30 - 5.30PM | Delivering Hewlett Packard Enterprise initiatives through HPE OEM Solutions

: Hear Christian explain how today's Workplace Hub is only the start in our transformation, and how HPE technology enables us to address the key challenges in a fast-growing marketplace. (Session ID B4992)

WEDNESDAY 20 JUNE | 12.00 - 1.00PM | Empowered healthcare for consumers, clinicians and patients

: Improving satisfaction, cost efficiencies and outcomes

: Joanna will take part in a panel discussion, sharing experiences of how the Intelligent Edge, IoT and Hybrid IT form the ecosystem of care that enable providers, payers, patients and researchers to improve the overall experience and outcomes. (Session ID PNL4809)

THURSDAY 21 JUNE | 9.00 - 9.30AM | Enabling precision medicine through digital transformation

: Joanna will provide insights into how digital transformation combined with efficient aggregation and analysis of heterogeneous data can facilitates the adoption of precision medicine approaches for better patient outcomes. (Session ID IF5030)
And for those unable to join us in person, all content will also be shared on our social channels so you can stay connected to the latest updates wherever you are: Twitter | LinkedIn
---
Discover 2017 takes place in Las Vegas 19 - 21 June. Find out more at: https://www.hpe.com/events/dis...